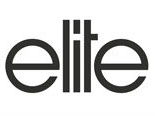 John Casablancas was the Founder of Elite Model Management and the John Casablancas Centers.
Mr. Casablancas continues to be recognized as the undisputed leader in the international modeling and talent industry. He discovered or represented some of the most famous supermodels in the industry; Cindy Crawford, Stephanie Seymour, Linda Evangelista, Gisele Bundchen, Naomi Campbell, Iman, Claudia Schiffer and Frederique Van Der Wahl, to name just a few.
In 1979, he founded the John Casablancas Centers. These franchised modeling and acting centers are a tremendous source of talent, throughout the North America, Dominican Republic, Asia and Europe with plans to continue worldwide expansion.
In 1983, he spearheaded the Elite Model Look Contest which is recognized as the most successful model search event system in the world.
Today, John Casablancas' efforts have resulted in the world's largest and most comprehensive modeling and acting training network.
He often said that his commitment to helping people gain self-confidence and becoming the best they can be is a legacy equal to, or greater than, the legacy of building the world's largest talent agency network representing supermodels and actors!